If you are new to it, pour yourself some coffee and dive into the secrets of mysterious and tender tantric massage. The procedure is pure relaxation. In the beginning, there is a need to tune in to a common wave with a professional masseuse – to reconcile your breath, to realize the importance of your body, every part of it, and to relax all your senses. After connecting to the wave of peace and tranquillity, the tantra massage Bratislavatantra may begin. First of all, the human head is one of the most significant parts of the body. Head massage relieves the bad energy accumulated during the day or week from your ears, face, scalp, and other head parts.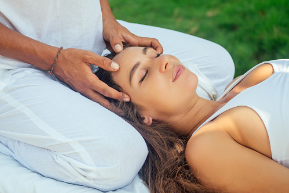 After this, you can turn on to your stomach and the hands of the masseuse will massage you from the neck to your back which is burdened throughout the day and may cause terrible pain. We shouldn´t underestimate it. What follows up next is the massage of your arms, hands, palms, legs, and feet which are full of various erogenous zones, and you can be sure that every good masseuse is familiar with them. The pleasant massage relieves all the pain from your limbs and makes you feel relaxed in every way. It is important not to forget about the front side of your body as it is necessary to massage your thighs, belly, and shoulders.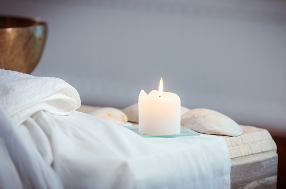 If you wish you can arrange the massage of your intimate parts with the masseuse. Although it is not compulsory for you or the service provider, we recommend you enjoy the feeling since that´s what tantric massage is special about. In the end, you can enjoy lying and enjoy the results of the massage. Turn off your mind, forget about all your problems and let yourself feel the power of gentle touches that will reward you for all your efforts during the day. Let yourself be pampered because you deserve it. We can assure you – it is an unforgettable experience. Don´t forget to relax your ears and mind by listening to tantric music. For the best tantric massage in Bratislava.